Relational Flow through UZAZU Embodiment Intelligence with Dylan Newcomb, Master Trainer and UZAZU Founder
Relational Flow through UZAZU Embodiment Intelligence


Dates to come – 2021
Workshop in Paris
"Nous sommes trop dans la tête; descendre dans le corps avec la guidance de Dylan est extrêmement puissant.  C'est un maître !"
A Three Day UZAZU Workshop in Paris
September 17-18-19 2020
Relational Flow
through UZAZU Embodiment Intelligence
A Live 3-Day Workshop with Pre & Post-Workshop Online Support, for:
Coaches, Counselors, Consultants, and other Helping Professionals
with Embodiment Master Trainer and UZAZU Founder Dylan Newcomb
Learn to quickly identify your client's specific underlying relational challenges and the nervous system imbalances that go along with them. Then learn a complete set of embodied practices & interventions that can ease-fully bring the system back into balance and support your clients to experience more ease, connection, and flow in their personal and professional relationships.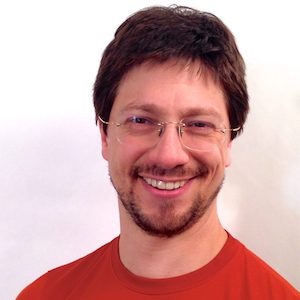 Dylan Newcomb
Dylan Newcomb is a mind-body researcher, coach, teacher, and founder/director of the UZAZU Dynamic Embodiment method. He helps leaders, teachers, conscious entrepreneurs, and cultural creatives of all kinds leverage their mind-body connection to more effortlessly create the kinds of thoughts, emotions and behaviours that allow them to thrive in their personal and professional relationships and turn their inspiring visions into meaningful action.
Dylan spent the first fifteen years of his adulthood as an multi-award winning dancer, choreographer, and composer. He studied dance and music at the prestigious Juilliard School in New York City and danced with the Netherlands Dance Theater. He has lectured and taught at the University of Amsterdam, the Rotterdam Codarts Conservatory, and the Utrecht University, and co-founded the Danslab Institute for Movement Research.
Over the past 15 years, Dylan has taught his unique approach to embodiment, UZAZU Dynamic Embodiment, to over 3,000 students across 4 continents. He also has trained coaches, therapists and group facilitators in how to bring highly targeted embodiment exercises into their practices, and is increasingly recognized as one of the leaders in the space of 'conscious embodiment' work.