Realize your unique potential for leadership
At the Presence & Leadership Institute you will learn how to operate in the "flow" and become the leader you want to be.
Develop authentic Leadership
Be fully yourself at work ; learn to cultivate an open, stable and aligned presence to cut through obstacles while inspiring others.
Manage stress more easily
Become more resilient by changing your relationship to stress and learning how to deal more easily with pressure.
Discover the power of embodiment
Reconnect to your body and transform your daily work life – learn practices that will increase your self-awareness, help you grow and become more whole, more fully alive.
The Institute offers the richest mix of science based, highly effective embodiment principles and practices. We are connected to the best embodiment teachers in the US and Europe and maintain a close partnership with Wendy Palmer's Leadership Embodiment International.
Develop authentic Leadership
Being fully yourself at work is not only a source of profound satisfaction but the key to achieving and sustaining powerful leadership. Operating from a state of being that is whole and aligned, in other word embodied is key to using your unique combination of talents in a lasting way. By his or her example, the authentic leader inspires others to behave likewise. But staying true to yourself, especially in difficult situations, requires training.
Leading others demands that we lead ourselves first. Self-leadership is about choosing to grow our potential beyond limiting conditioning and learning how to operate from our best self to achieve meaningful goals.
Authentic leadership is based on 3 leadership capabilities that we teach in all our courses
Inclusivity: the ability to make others feel included.
Centered Listening: the ability to listen to the whole without taking things personally
Speaking up: the ability to express your vision and what's important with clarity and impact.
An embodied leader is immediately recognized by his/her open, stable, relaxed and aligned state. By aligning head, heart and body, we align thoughts, words and actions. Learning how to act from a centered state of being, infused with a clear meaningful intention, is the best way to create trust and act with power.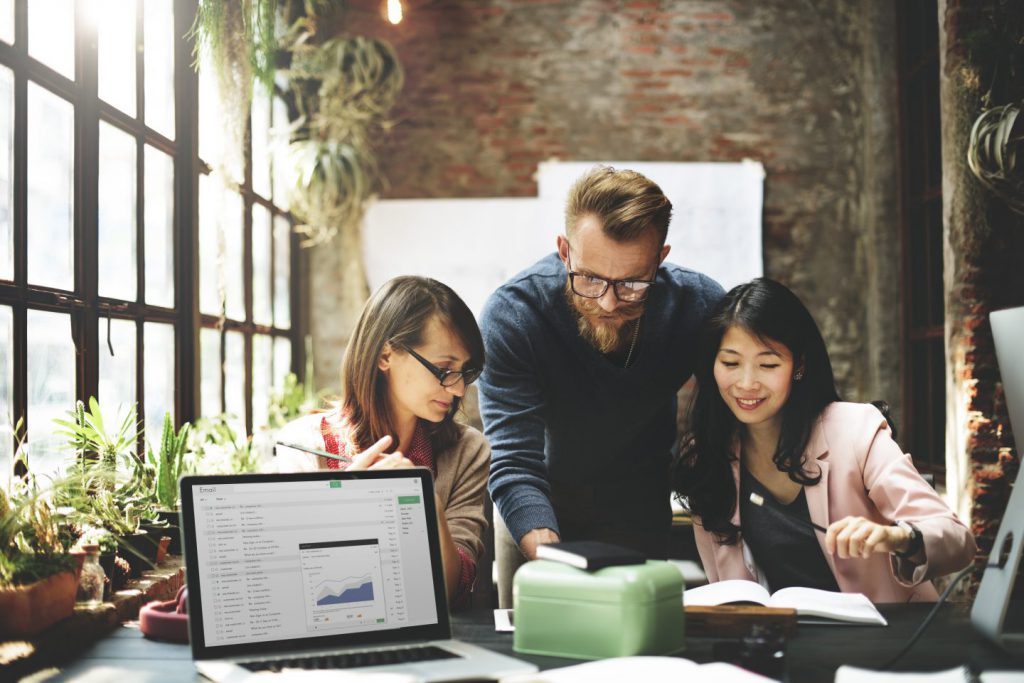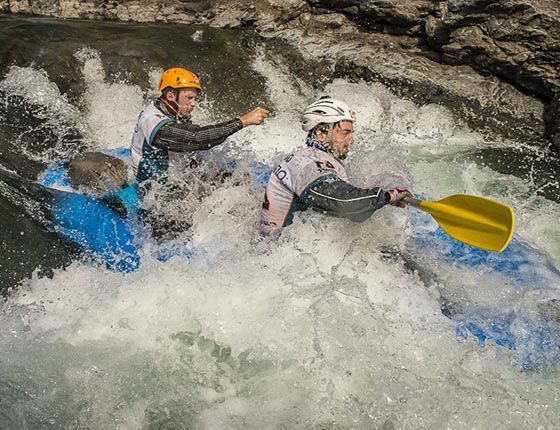 Manage stress with greater ease
Become stronger, more resilient ; learn to deal more easily with pressure and make a greater impact on others.
Obstacles are part of life, any relationship and any project. We can tell a leader by the way that he/she behaves in difficult situations.  At the Presence & Leadership Institute you will learn how to treat stress like a training partner, to know yourself and grow. Our training will help you cultivate openness, stability, relaxation and agility in relationships and actions.
Everyone has their own automatic reaction to stress. Some of us double our efforts in the face of difficulty, exhausting ourselves, some get aggressive, others block things out or get confused and some of us give up.  Most habitual behaviors are driven by a search for control, security and appreciation.
Before, however, becoming visible behaviour, our first reaction to stress is physical. Neuromuscular tensions release hormones that inhibit access to the neo-cortex and stop our brain from functioning at its best. Our automatic physical reaction to stress is designed to launch our conditioned behavioral patterns.
The quicker we notice our first physical reactions, the quicker we can shift our state of being and regain our ability to choose a more appropriate response to the situation. By learning to shift our state of being in real time, we gain access to self-confidence, big picture thinking, intuition, creativity and the capacity for inclusive interaction.
Presence & Leadership trainings are designed like a laboratory that may remind you of the Dojo in martial arts. Working in pairs, we simulate ordinary work situations through progressive exercises.  Everyone can examine their habits and limits before experimenting with wiser ways to respond to the situation.
The first stage is all about discovering your reactive patterns ; becoming aware of your unique signature stress pattern.
The second stage teaches you how to shift your state, in other words, how to recover and center yourself in real time. How to find your 'flow' in any situation.
Our programs teach you powerful ways to shift the quality of your presence so you can respond skillfully in the face of daily work challenges.  Our centering, shifting and realigning techniques involve posture, movement, muscle tone, relationship to space, intention and attention, in short, embodiment.
Discover the power of embodiment
Succeed while taking care of yourself
Our state of being (mental, emotional and physical) determines our ability to perceive and act wisely. It directly affects performance and impacts everyone around us – our collaborators, colleagues, clients and partners.
We cannot change our state of being withour mind alone. Saying to oneself "stay calm", in a meeting is simply not enough to change the state of someone who has been triggered and is prey to the toxic hormonal mix that affects neuronal connections and shuts down access to entire areas of the neo-cortical brain.
"The way we sit and stand affects the way we think and speak", says teacher Wendy Palmer.
Embodiment practices, starting with the way we sit, stand and move are the most direct way to change our state and access flow. Your body is the key to well-being, short and long term performance.
At the Presence & Leadership Institute you will learn how to use your body and its many resources more skillfully at work and in everyday life.
Until recently, the body has been the missing link in education and training, where the main focus has always been on acquiring intellectual knowledge or competences. Many of us use the body as a taxi that takes our brain to work, ignoring the central and constant role of embodiment. Cognitive science shows how the body shapes all our activities: perception, relationships, ability to speak and listen, abstract thinking and creativity, decision-making and commitment.
Intellectual knowledge about the body and the latest findings of neuroscience are insufficient to allow us to use our body differently. This is why we have designed a kind of laboratory to help participants learn about themselves and reprogram their automatic nervous system.
Learning comes from first discovering one's automatic body reactions when facing ordinary triggering situations and secondly addressing the same situations from a different and wiser body state.
Integrating fully one's body and embodying leadership requires practice. You will be able to choose, test and adopt the set of practices that work for you.
We view embodiment as the most simple and direct path to self-awareness, transformation and wise action.
This new multifaceted discipline studies the functioning and living experience of the individual as a mind-body unity.
Embodiment is the way each individual relates to the world and shows up. It's the way we express who we are, through our character, behavior and posture.
Embodied Cognition is an emerging, trans-disciplinary academic field and one of the most advanced forms of cognitive science today. It studies the role of the body in human activity and particularly the way high level mental constructs (such as concepts and categories) and the performance of various cognitive tasks (such as reasoning or judgment) are shaped by aspects of the body.
Embodiment also describes an ensemble of somatic practices – i.e., practices that consciously use the body to help us know ourselves, grow as a person and respond skillfully to the call of each situation.
Embodiment techniques draw their inspiration from a large range of disciplines

Movement arts, sports, martial arts, theater, body therapies and body-psychotherapies
The ancient practices of mindfulness and holistic wisdom.
The Presence & Leadership Institute is a school of awareness and choice. You will learn to be aware of what you do and develop your ability to choose to operate from "flow" ; a state of performance and well-being.
You will learn to
be mindful of your state of being, conscious of your feelings and aware of your reactive patterns ; in other words, learn to 'be in your body'.
shift your state in real time ; in other words, 'use your body".
develop the qualities and state of being you want ; in other words, learn to 'embody what counts for you'.