Leadership Embodiment Level 1
More impact with less effort
In Leadership – Embodiment Level 1 You will learn simple and powerful ways to connect mind and body, develop a strong relaxed and stable leadership presence and align with your purpose in the midst of action and challenging work situations.
You will identify the ways in which your behavior and habitual reactions limit you, and you will learn to shift to an open relaxed and centered state while under pressure.
Level 1 introduces practices for cultivating the 3 Leadership Competencies:
• Being inclusive, especially in difficult situations
• Listening to everything that is being said without taking things personally
• Speaking up for what we believe in, even when there is strong resistance
You will leave with unforgettable insights and simple tools and practices that you can use in everyday work and throughout your life.
Leadership Embodiment (LE) Level 1 training introduces a set of principles, tools and practices for leaders who want to be more authentic, powerful and collaborative in the context of today's increasing organizational challenges: high level business goals, speed, hyper complexity, confusion and lack of meaning, collective and individual stress, …
Developing your presence – more impact, greater ease 
By learning to tap into somatic intelligence you will improve access to your perceptual, intellectual, relational and creative potential in any situation.
Through cultivating leadership presence you will gain stability, coherence, openness and confidence.
You will be able to manifest all core leadership competencies with greater ease, including the ability
to make others feel included
to engage with clarity and compassion when faced with conflict
to express what is important with power and without aggression
A powerful embodiment approach
Leadership Embodiment  (LE) has been developed by 6th Dan Aikido teacher, Wendy Palmer over the past 30 years. This unique approach unifies mind, heart and body. It offers a way to study mental and emotional habits from a purely energetic viewpoint.
In LE Level 1: Through simple physical exercises that apply light pressure, participants learn to identify their "signature" stress patterns. They also learn centering techniques to shift from a reactive state to a more unified, responsive, skillful state. Working in pairs, we chunk down learning exercises to create a lasting somatic imprint on the body. Individual debrief and group discussions create a dynamic learning container.
This program is the 1st part of 3 tier pathway, followed by LE Level 2 and retreats with Wendy Palmer.
Format:  2 day
 "The Leadership Embodiment training is, in my eyes, a rare combination of practical exercises and intellectual reflection. Some of these have remained with me on an almost daily basis and have certainly changed my behavior. Highly recommended!"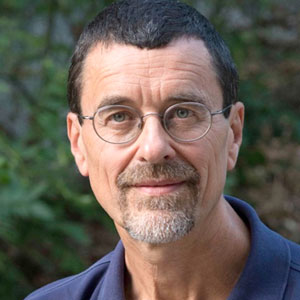 Pierre Goirand, Founder, Presence & Leadership Institute
Pierre Goirand – an international coach-consultant is a pioneer of the embodiment approach in France. Through his research, he has developed practices merging multiple artistic, physical and martial arts disciplines, which are both innovative and rooted in ancient wisdom. Pierre has been teaching integral leadership for 18 years. He is a renowned facilitator who actively consults organizations in the field of transformation and collective intelligence . He has worked with a wide variety of companies (SNCF, KPMG, Orange, MacDonald's, HP, UN,…). Pierre is the first instructor certified by Wendy Palmer and Leadership Embodiment International in France.