Leadership Embodiment Retreat with Wendy Palmer
Retreat in France


October 2021 (te be confirmed)
Working with Leadership Embodiment has had a direct and profound impact in both my personal and professional life. The ability to "center" and "rebalance" has been invaluable as I grow our business through uncharted waters.  These new skills have played a key role in both my home and work success."
Wendy Palmer, the founder of Leadership embodiment is coming back to France to lead a 4 day retreat.
Retreats are a rare opportunity to come together with the community for more intensive practice of the LE work. Living together, the group will take a deep dive using the container of self-inquiry and group support. The retreat intensive involves sitting meditation and LE partner exercises. Wendy will give guided meditation instruction. Paired LE exercises are often practiced in silence with a 25 min meditation before group discussions. You must have completed both a Level 1 and Level 2 course before attending a retreat.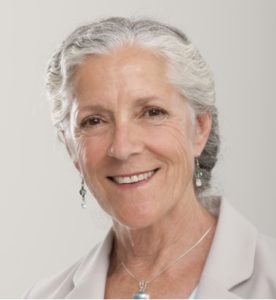 Wendy Palmer
Wendy Palmer is the originator of Leadership Embodiment© and has been a great inspiration for Presence & Leadership. She has been teaching for 28 years. A student of Chogyam Trungpa, she holds a sixth-degree Dan black belt Aikido and keeps her own Dojo in San Francisco. She is the author of 3 books (The Intuitive Body, The Practice of Freedom and Leadership Embodiment), a DVD (Conscious Embodiment) and a CD (Recovering Your Centre). Through Leadership Embodiment International, she brings together Practitioners whom she has trained over the years. Wendy has introduced somatic coaching in numerous international companies, including Genentech, Daimler-Chrysler, Oracle, McKinsey, NASA and Pfizer.