The Voice of the Leader with Silvia Nakkach
The Voice of the Leader with Silvia Nakkach


Master Class
March 29th
For the first time in France
Register here
"Leadership is about multiplying connections at all levels, and our voice – as a fabric of tone, breath and presence – is a mirror of our disposition and the way we create connections"
Increase your capacity to create resonance and connection through your voice
Join one-day intensive with renown educator and master vocal artist, Silvia Nakkach – a Grammy award nominated composer, and founder of the Vox Mundi School of the Voice with centers across the USA, Brazil, Japan, and South Korea – This intensive is a unique opportunity to explore the profound relationship between voice, presence and leadership in an inspiring, systematic, and practical way. Recognizing the impact of your voice will enhance your ability to generate more sympathetic resonance and beneficial connections around you and in your professional life.
Through original voice discernment and conscious presence exercises, this training will explore the dynamics of empathic communication and collective consciousness in groups – the subtle mind-to-mind-and heart-to action connections that ignite a deeper knowing and confidence in the room. It will emphasize practical strategies for strengthening these fields and for working with them to problem-solve and positive growth.
Immersing in this unusual exploration of the power of your leader's voice, you'll take home a renewed sense of presence and charisma, sending clear messages that maximize understanding, communicate a clear mission, and inspire vision.
You will learn :
The components of the Voice of the leader
How to improve your leadership communication by deep listening
How the way you use your Voice motivates followers and inspire them to action
Techniques to self-regulate tone, pace, and presence according to different situations
Vocal embodiment practices to enhance your connection with your body and help you be at your best
This training is open to everyone and will be in English with occasional translation in French when necessary.
Where: Paris France. Amphitheater 83 Bd Arago 75014
When: March 29, 9:30-17:30 (with a Lunch Break)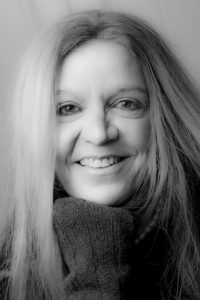 Silvia Nakkach-Knapp, M.A., MMT
Silvia Nakkach is a Grammy® nominated musician, who has received numerous awards and commissions as composer and performer. She is a former clinical psychotherapist and an internationally accredited specialist in cross-cultural sound and music therapies, including music in shamanic practices. She is the founding director of the International Vox Mundi School of Sound and the Voice, devoted to the preservation of unusual vocal cultures through performance, education, and spiritual practice with ongoing training programs across the US, Brazil, Japan, Argentina, South Korea, Europe, and India.
For many years, Nakkach worked as a Consultant of Leadership Programs and Organization Development, developing a creative approach to facilitating stress and time management and problem solving. She implemented original vocal, sound, and deep listening techniques for optimizing communication skills at interpersonal and institutional levels in corporations and human services organizations.
She was on the faculty of the California Institute of Integral Studies where she created the first certificate program in Sound, Voice and Music in the Healing Arts offered by a major academic institution. She is the academic coordinator and core instructor of the New York Open Center Sound Practitioner Certificate, and she leads the upcoming Center for the Study of Sound Healing and Consciousness at the California Institute Of Human Science in San Diego. She is a regular visiting professor at the Music Therapy Clinic of the New York University, among other universities across the world. In addition to her many academic credentials, Silvia has devoted 36 years to the study of Classical North Indian Music and the art of raga singing under the direction of the late Maestro Ali Akbar Khan and other great living masters of the Dhrupad tradition. As a voice-culturist and composer, she has released sixteen CD albums, and is a contributing author of several scholarly books, her latest books are Free Your Voice, published by Sounds True, (2012) and the Proceedings of the Yoga & Psyche Conference, published by Cambridge Scholars Publishing (2014). Visit: mailto:https://silvianakkach.com