Corky Quakenbush – Diffusing conflicts through embodying the power of beneficent intention
La force de la bienveillance


Master Class
Dates à venir
Paris
Register here
"We need to wrap our enemy in our heart"
The Power of Embodied Compassion
Teaching method
This workshop is experiential and the learning happens directly through your body. This makes understanding immediate and the outcome spectacular.
Corky Quakenbush teachings use somatic intelligence (the experience of self through the unification of body and spirit).
Simple movements done in pairs allow you to feel what's happening with you in conflict situations you encounter in your daily life.
These movements are inspired by the practice of Aikido, which anyone can do.
Role-play allows you to adapt the exercises to situations current in your daily life, particularly professional.
'Who is this workshop for?'
The workshop is for everyone, particularly those who want to develop an embodied and respectful leadership and who count kindness as a guiding principle but know how much of a distance there can be between what we say and what we are.
It's not necessary to practice Aikido, although those who do will gain complementary benefits, which will enrich and transform their practice.
Presentation text inspired by "The Power of Beneficent Intention for Conflict resolution" by Olivier Gourmet Copyright 2014-2015, Systeic sa The Focusing Center. All rights reserved.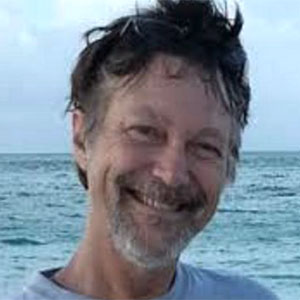 Corky Quakenbush
Corky Quakenbush is a film screenwriter, director and producer. He is also a Sensei, a renowned teacher of Aikido in Kakushi Toride Aikido Dojo in Los Angeles, USA. He created the aiki-lab, an original training modality intended for all (both for practitioners and non-practitioners of Aikido). The purpose of aiki-lab is to develop beneficent intention, authentic connection, conflict resolution and more peace and wellbeing. Corky is influenced by the teachings of Kanshu Sunadomari Shihan (author of Enlightenment through Aikido) and by other partners of Presence & Leadership such as Wendy Palmer and Paul Linden and has developed his own range of challenging exercices.